Our military servicemen and women boast a proud history and a devoted dedication to serve. They are sworn to uphold the Constitution that
guarantees our freedom, making the ultimate sacrifice when we need them most. But who serves them when they need our help?
Military Makeover with Montel offers hope and a helping hand here on the home front to members of our military and their loved ones. Talk show
legend and military advocate Montel Williams, a veteran of both the Marine Corps and the Navy, leads the Makeover team's mission. This special
series enlists conscientious companies and home improvement professionals to transform the homes and lives of military families across the
country.
Lifetime® is a premier entertainment destination for women dedicated to offering the highest quality programming spanning scripted series, nonfiction series, and movies.
Lifetime® is Ranked #2
Among women 25 – 54 vs female centric nets
DIGITAL AUDIENCE
49%
have a college degree
33%
have a HH with children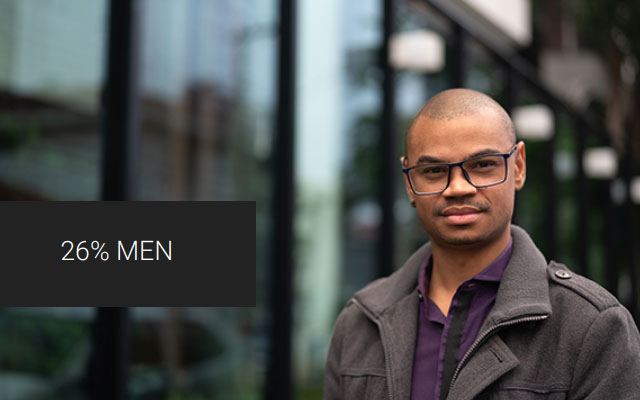 DIGITAL AUDIENCE
49%
have a college degree
33%
have a HH with children
LIFETIME SOCIAL MEDIA FOOTPRINT
WOMEN WHO WATCH LIFETIME SPEND MORE
ON AVERAGE THAN WOMEN WHO WATCH OTHER NETWORKS
This data was collected from the Lifetime's 1Q 2019 Audience Profile.
The American Forces Network (AFN) is the broadcast service operated by the United States Armed Forces' American Forces Radio and Television Service for its entertainment and command internal information networks worldwide. The AFN worldwide radio and television broadcast network serves American servicemen and women, Department of Defense and other U.S. government civilians and their families stationed at bases overseas, as well as U.S. Navy ships at sea. AFN broadcasts popular American radio and television programs from the major U.S. networks. It is based at Fort George G. Meade in Maryland. American Forces Network and AFN are registered trademarks of the U.S. Department of Defense.
600,000 SUBSCRIBERS WORLDWIDE
PERCENTAGE OF ENLISTED RECRUITS THAT ARE A MINORITY
NEIGHBORHOOD AFFLUENCE FOR 2016 ENLISTED RECRUITS
Age Distribution by Service, Enlisted and Officers
17-19
17-19
17-19
17-19
17-19
17-19
17-19
This data was collected from the https://www.cfr.org/article/demographics-us-military
ENGAGE WITH YOUR AUDIENCE EVERYWHERE
Military Makeover is a 30-minute, "by invitation only" program. If selected, the television series will include Company's product or service in an integrated, branded segment. Military Makeover will provide a digital version of the segment with full licensing rights and no restrictions on reproduction upon completion of the production, along with the creation of a :30 second digital short for social and digital distribution.
Dedicated Landing Page
The Participant's segment will be featured on a dedicated interactive landing page, hosted on militarymakeover.tv website, including but not limited to the YouTube video player and a segment synopsis.
Social Media
Through coordinated efforts with our social media team, the Participant will have cross-promotional and conversational discussion to increase awareness and drive engagement. Scheduled content creation is encouraged to ensure timely development and posting.
The segment will air on STIRR, Sinclair Broadcast Group OTT Network. STIRR can be downloaded from the iOS, Android, Roku and Apple TV app stores or watched at STIRR.com. The segment will also air on the BrandStar Over-the-Top (OTT) channel at BrandStar.TV, a 24-hour streaming service.
Where applicable, Military Makeover will publish press releases to publicize upcoming stories and partnerships.
WWE Superstar Lacey Evans teamed up with the cast of Military Makeover with Montel to give back to our veterans and their families. A veteran herself, Lacey was introduced to wrestling while serving as a military police officer in the U.S. Marine Corps. Known as The Lady of WWE, Lacey was delighted to help rebuild the home of Gold Star widow Cody Patron on the 19th season of Military Makeover.